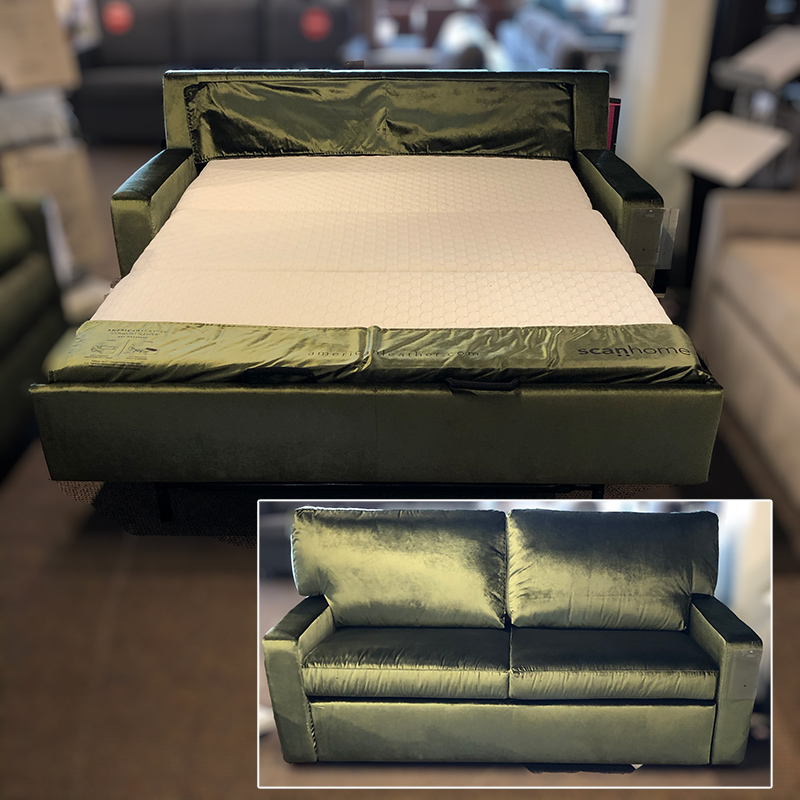 Caroline queen sleeper
CLEARANCE $4499.00
Gel Comfort sleeper, In Lumen Olive Grade II with walnut finish feet.
75" W x 39" D x 36" H
By American Leather

American Leather's Caroline Comfort Sleeper is a part of the exclusive Contemporary Design Group (CDG) Collection. This sofa unfolds into a mattress of your choice, making it a perfect solution for your overnight guests.
Out of Stock
AMLE-CRO-SO2-G-LU-2-98-W